The Parenting Puzzle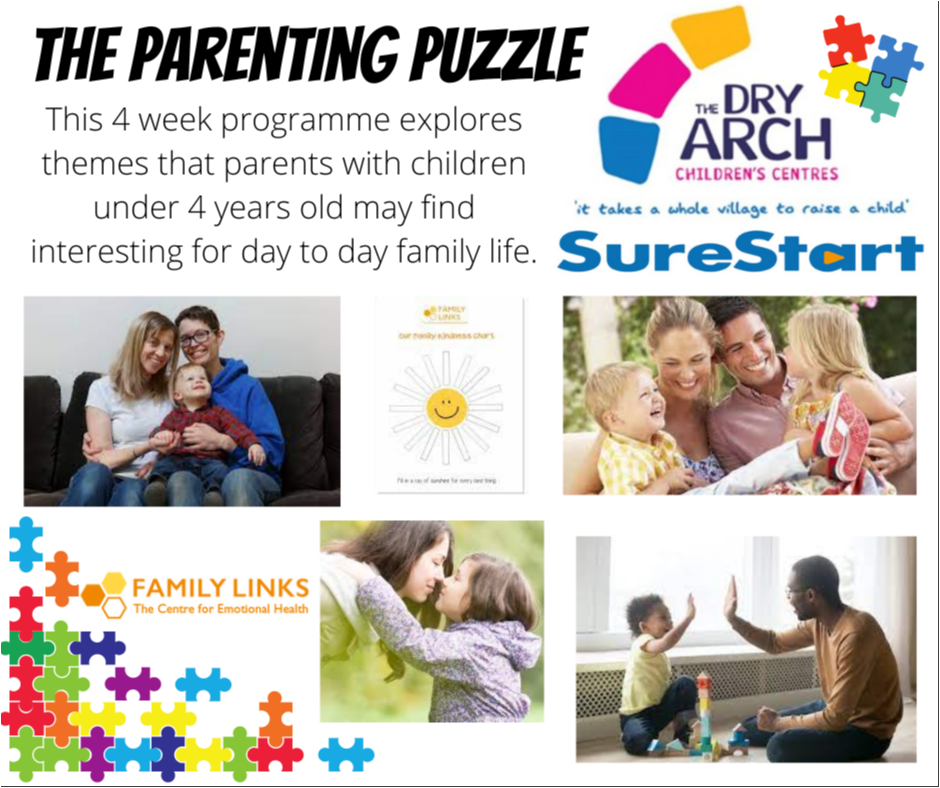 The Parenting Puzzle Programme explores various themes including; linking young children's stage of brain and emotional development to appropriate expectations of behaviour. Listening to how babies and children communicate; providing descriptive guidance and praise, setting and holding healthy boundaries, naming and empathising children's feelings and providing guided choices.
To register with us and express interest in these programmes, please contact Caroline on 028 7774 2904, Caroline.OKane@dryarchcentre.co.uk or complete the enquiry form online here.