Save Your Baby's Life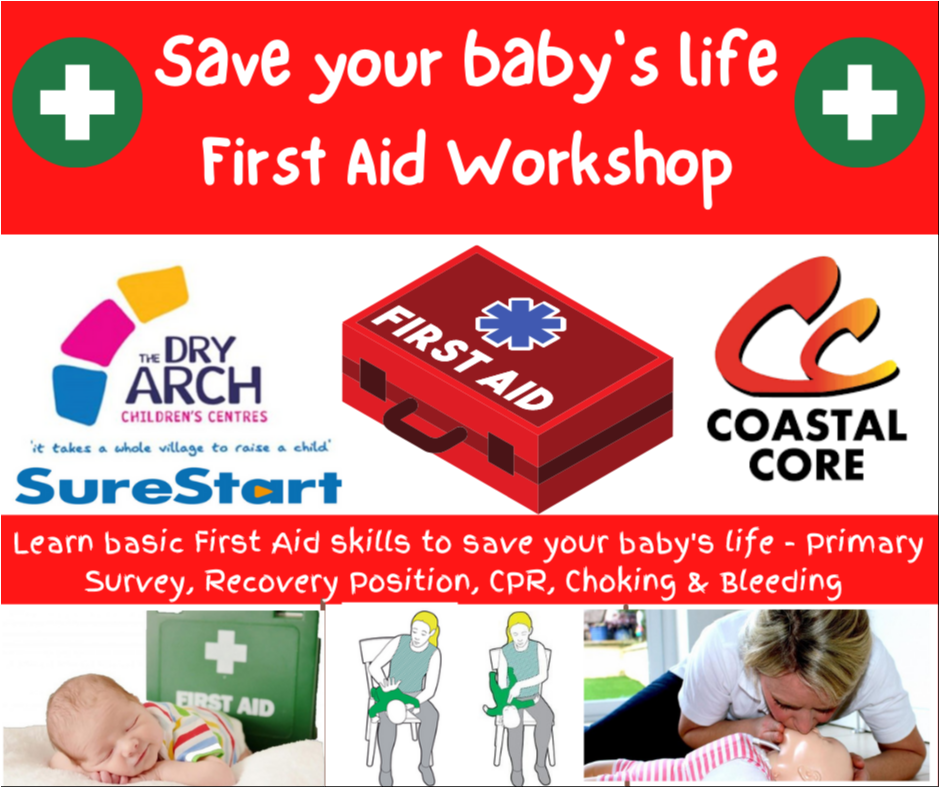 Delivered with Coastal Core First Aid training, this 3 hour workshop for parents / carers a wide range of topics. These include choking, drowning, respiratory and cardiac incidents. Parents and carers will be provided with useful knowledge in the event of a medical emergency.
To register with us and express interest in these programmes, please contact Caroline on 028 7774 2904, Caroline.OKane@dryarchcentre.co.uk or complete the enquiry form online here.