Solihull Parenting Group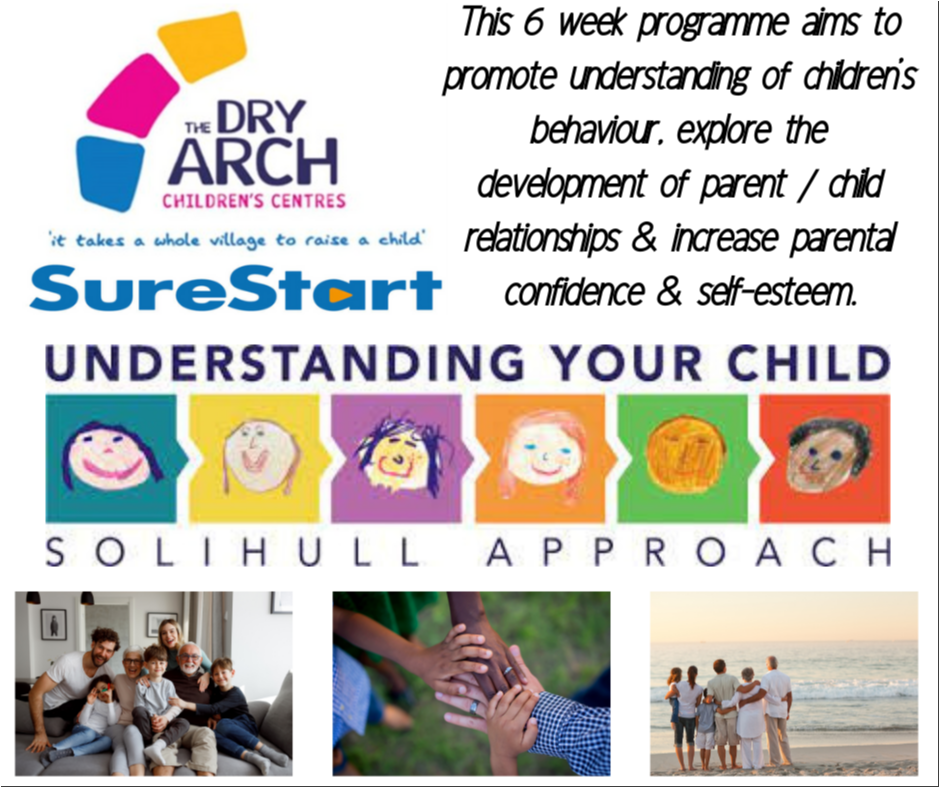 This programme is intended for parents and carers who want to know more about sensitive and effective parenting. The Solihull Parenting group aims to promote understanding of children's behaviour; explore the development of parent/child relationships; Increase confidence and self-esteem in both parents and children and give parents a strategy for repair when things go wrong.
To register with us and express interest in these programmes, please contact Caroline on 028 7774 2904, Caroline.OKane@dryarchcentre.co.uk or complete the enquiry form online here.