Sweet Pea, Sweet Dreams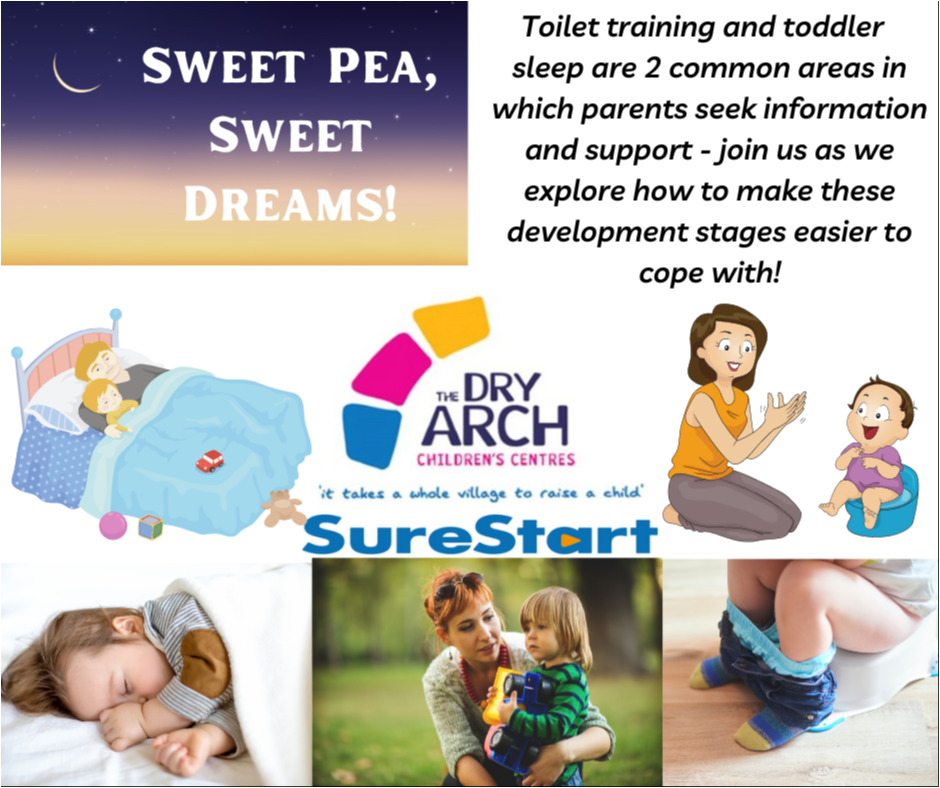 Toilet training and nurturing sleep are 2 concerns raised by parents on a regular basis. This programme looks at signs of readiness for toilet training, how to boost your child's confidence and how to encourage progress. Learn how to provide a nurturing sleep environment and positive night time routine to promote a night of deep sleep for your child.
To register with us and express interest in these programmes, please contact Caroline on 028 7774 2904, Caroline.OKane@dryarchcentre.co.uk or complete the enquiry form online here.