12 – 18 months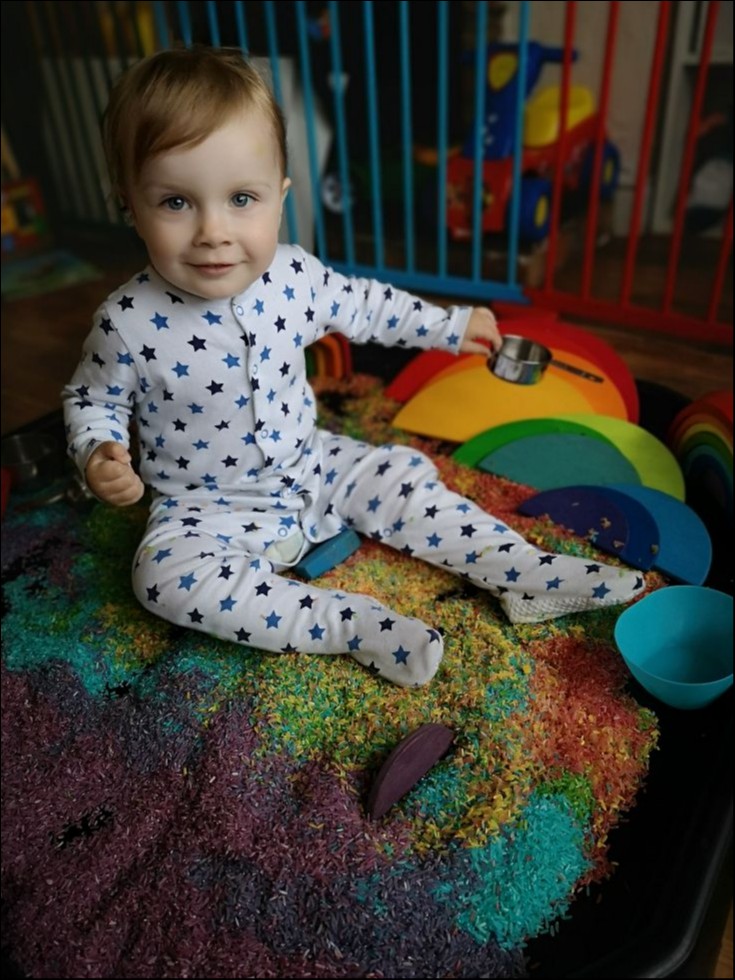 12 – 18 months
Your toddler may be able to stand and walk with support from around 12 – 15 months, but all children develop at different speeds!
Toddlers love learning – they may begin to investigate what sounds things make by banging them together, or shaking them. They will be keen to explore the world around them through climbing, splashing, and throwing.
Your toddler may begin pointing to people they recognise when asked, for example, "Where's Nana?"
Your toddler will be keen to show "independence" with tasks, but they still also need lots of lobe and connection from you, and being able to still feel "little" at times.
They will be becoming more verbally communicative - have lots of conversations with them to promote their language development!